Welcome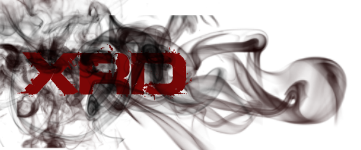 Hello there and welcome to my little slice of the internet! xrd.me is my personal website/project that I use to show off the random stuff I do in the PC and server world. xrd.me stands for X-Ray_Dog which in this case is just my online alias I use outside of my real name when talking with strangers, you know, for safety! Feel free to shoot me an email by clicking on the orange email icon within the right hand sidebar.
---
Biography
Here at xrd.me, I like to get involved in the most random of stuff. My biggest project so far though has to be the AssaultCube FPS game in which I took over hosting their website and servers. I think this became such a major focus for me in that it really got me into dedicated web hosting and virtualization. Each new issue that arose from trying to keep this game site online and updated continued to inspire me to further my knowledge of webservers and virtual hosts. Although I (and many others) don't play the game nearly as much anymore, I will always remember my roots with them to really break ground with the homelab and servers that I run now.
In this block of text, I'd like to go over in short a little about my primary website and what you might just find. Authscript was a beginners script for me that I hand coded in Visual Basic that would run a bot for IRC (Internet Relay Chat). IRC was used for my online friends and I to chat with each other at the time for the previously mentioned FPS game. Although that project is pretty much dead, it's still a fun little script I like to look back on. The next tab is my AssaultCube tab that showcases the still active game servers I host for the game itself and related info. Computer Services at one point used to advertise prices for local repair services, but nowadays I'm repopulating it with other knowledge I'd like to share with you! The IRC page is more for myself as I've loaded a remote applet that I (or anyone I allow) to use on the go for communications, as a VPN. At one point, my Minecraft tab used to be a lot more active but with life and work taking over, it isn't as active anymore :).
Finally, the more personal side of my biography (If you've made it this far). In my spare time, I like to think of myself as a handy man; that is, creating, repairing, manipulating, or reinventing ideas or projects just to see if I can. One of my biggest in person projects that I was proud of had to have been creating a motion activated, fully automatic residential door opener and closer. There's a lot that went into that project but it definitely evolved more than a dozen times before I reached a perfectly working, mostly safe, final product.
As much as I love working hands on with electricity and doors, networking and server virtualization have more recently over taken my recent interests. I've gone as far as running my own home lab with a professional Dell R710 server that I constantly change with new software or experiments. I strive to further my knowledge of the world of servers and networking as often as I can and my power bill sure has noticed as well.
For some of my more personal interests, well, I guess you'll just have to say hi one day and I thank you for peaking at my little slice of the internet.